Hiya folks! I hope everyone's staying safe and healthy inside your homes, and taking care of your mental health. It's been a weird couple of months.
A few things: firstly, this blog is one year old, which is, you know, wack, and I genuinely didn't think I could keep it going more than a few months? I'm so grateful for everyone who reads Crowing About Books, so thank you so much for being here and sticking around. I genuinely appreciate it so much.
This thank-you comes a bit late, because I've been absent for the past little while, so I am once again apologizing for an impromptu hiatus. Honestly, I just wanted to step away for a bit because blogging was causing me stress. With all the real-life stuff going on in my life earlier this year, I just wanted to give myself some space to breathe and stop putting so much pressure about stats and reviews and feeling like I wasn't reading enough. But I do miss blogging and screaming into the void about books, so alas, I am here once again.
I am, self-admittedly, Bad At Commitment, and Consistency, and all that, but I really want to try to post regularly again. It's so easy to write 2020 off as a scratch, with everything that's happened, but I'm trying to keep adjusting to things coming my way.
books
february
In February I read four books, which I'm still pretty proud of?? Not a great reading month, though–which, understandable, because I was having a Mental Health Crisis and also had eyes on the coronavirus outbreak throughout the month. Read my first Tolkien, though, even though I didn't like it–yes, it was for school, and it probably wasn't the best choice for My First Tolkien Novel.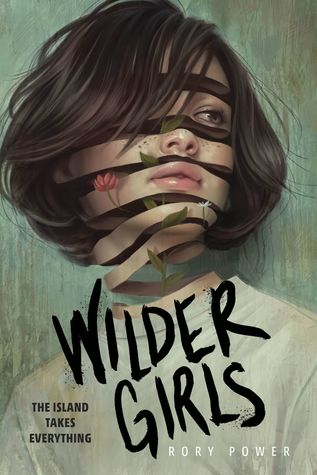 The Children of Hurin by J.R.R. Tolkien ★★
Enchantée by Gita Trelease ★★
The Girl With the Red Balloon by Katherine Locke ★★★
Wilder Girls by Rory Power ★★★
march
I read seven books in March, and a lot of them were comfort-read rereads. (One was a picture book, for school.) Red, White, and Royal Blue was a needed reread because it is the superior timeline. 😦
I also reread The Infernal Devices in preparation for Chain of Gold, because I am a forgetful little gremlin who can barely keep the relationships straight in Cassandra Clare novels.
Godsgrave (Nevernight #2) by Jay Kristoff ★★★★
Darkdawn (Nevernight #3) by Jay Kristoff ★★★★
Red, White and Royal Blue by Casey McQuiston ★★★★★
Clockwork Angel (The Infernal Devices #1) by Cassandra Clare ★★★★
Clockwork Prince (The Infernal Devices #2) by Cassandra Clare ★★★★
Clockwork Princess (The Infernal Devices #3) by Cassandra Clare ★★★★★
stats
february
Pages Read: 1375
Favourite Book: Wilder Girls 
Average Rating: 2.5 stars
march
Pages Read: 2990
Favourite Book: Red, White and Royal Blue and Clockwork Princess
Average Rating: 4.0 stars
not books
Pandemic talk incoming: this is honestly so surreal. I'd been following the Coronavirus outbreak fairly closely since the beginning of February because I've always been interested in historical pandemics (cut to me standing in a graveyard's museum in Ireland last year studying the exhibit on the Spanish Flu during lunch). I genuinely never thought I'd be living during one. March has been hell in so many ways, and this year has just been absolutely nuts so far, both in my personal life and world affairs.
Video games! I've been playing a lot of Assassin's Creed Odyssey, which is frankly an excellent game even if it doesn't feel like an Assassin's Creed game. I also bought myself a Nintendo Switch a week ago on impulse for Animal Crossing and it's just?? The cutest thing ever?? Hit me up with y'all's friend codes? I also bought Skyrim for the PS4, which is just … so great, because it's such nostalgia being in the world of Tamriel and Skyrim once again.

Also, I love video games and horror, and I've played Outlast without a peep from me, but I can't stop screaming every time I see a tarantula??? I'm arachnophobic, Nintendo. 

I also took up embroidery, so basically I'm embracing all the #basic hobbies that everyone else has been taking up. Next on the list is sourdough bread I guess?? (Two days later: I now have a sourdough starter going.)
Anyways, that's it for this super-long catch-up post? Apologies. But I'm back in business, I guess.
Stay at home, stay safe, and wash your hands!