I'm officially done. I'm over it. In the 2020s, can we please leave multiple first-person perspectives behind?
It seems like over the past ten years, so many more books have been written in multiple first-person perspectives than before, where two (or more) characters narrate in first-person. I've noticed it being especially present in young adult, and though I don't read it much, new adult. Meanwhile, middle grade and adult don't have quite as many books with this narrative style.
so what makes multiple first-person POVs so popular?
First, I think we need to look at what first-person does for narrative, especially in stories about young people. Writing in first-person means that the reader is firmly entrenched in the thoughts, feelings, and experiences of one specific character. There's no going out of a character's head: the reader knows what the character knows, and nothing more–and ideally, nothing less.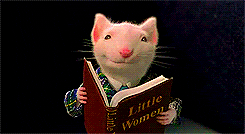 First-person narratives give a sense of closeness and intimacy with the main character without the barrier of a perceived narrator or using the main character's names. In short, there's no barrier. Compare third-person, which can create distance between the reader and the main character, with the benefit of a more flexible narrative style. With third-person, a writer can spend the whole book in one character's head, switch between many between chapters, or have there be an omniscient narrator. These are, of course, generalizations of narrative styles, and shouldn't be taken to be 100% true. But this is, generally, why a lot of YA books use first-person.
Using multiple first-person perspectives essentially gets the reader into the heads of multiple main characters in turn, allowing for the closeness of first-person and the flexibility of third-person. Young adult literature tends to be character-focused, with a lot of the plot and themes hinging on the growth of the main character(s). Thus, multiple first-person perspectives should focus on the character growth of multiple characters, from their own perspectives as well as the people they interact with, in an inherently intimate manner.
why i don't think this narrative works
Note that I said "should," because I find that–if this is what authors intend when they write in multiple first-person perspectives–using this narrative style rarely works. Some writers can definitely pull it off, but the vast majority simply make their books far more confusing than they need to be.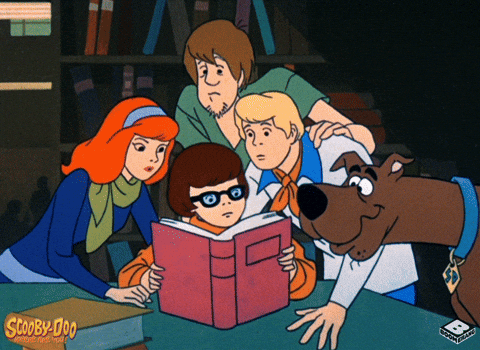 Foremost in my reasoning for this is simple: character voice. More than anything, in first-person narration where there are two or more perspectives, each narrating character must have a distinct and unique character voice, or everything simply falls apart. I can't tell you how many times I've written some variation of, "I couldn't tell which character was narrating," in reviews of books with this narrative style–I don't know, maybe I'm just dense, or slow. But because first-person doesn't use character names to show who's thinking or experiencing what, the reader needs to be able to figure it out from narration alone. Too often, I don't find this is true. It takes a lot of enjoyment out of the reading experience to be constantly having to flip back to the chapter headings just to figure out which character is narrating.
Also, I've seen more books with not only two, but three or more perspectives popping up lately. Adam Silvera's Infinity Son has four. Jay Kristoff and Amie Kaufman's Aurora Rising has seven. Seven! So much my reading experience was just me asking myself, "Okay, who's narrating now?" I find it happening to me far too often.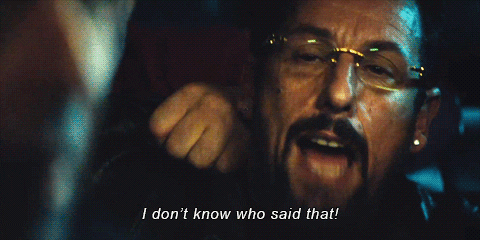 When characters have the same voice in first-person, it means that the characters aren't as developed as they need to be. It makes me feel distant and disconnected from the main characters, from their thoughts, and feelings, and motivations, which is antithetical to what I want to be feeling when I read a book. In third-person, it's excusable for multiple characters to have the same style of narration, because it isn't them narrating the story. In first-person, it is.
Another reason I find that it doesn't work is the relationships the characters have to each other. Too often in dual narration, the two narrators are love interests, which is the Worst Possible Combination of narrators. Especially in fantasy or romance, when the two main characters are love interests, and both narrating, it takes a lot of suspense out of the romance while spending too much time on it, which makes romance subplots a slog. I recently read Serpent & Dove by Shelby Mahurin and found the dual narration to really take my enjoyment of the romance away. Oh, this is definitely a pitfall in third-person as well, but there is, at least, more ability to control the narrative and build suspense.
In many cases, these factors make it harder to become immersed in the characters. When neither character has a distinct voice and personality, I care less about them, and that leads to me liking the book less.
so what's a solution to this?
The great thing about narration is that there are so many ways to do it. Sticking with multiple first-person perspectives is, ultimately, fine. Despite my snark at the beginning, I am not advocating for it to be wiped out entirely. If it's what your story needs, then by all means, do it! I emphasize need because many books using this narration don't need to use it.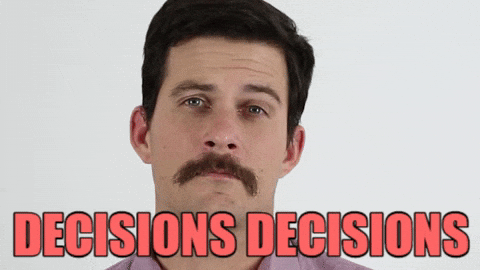 One style I like to see is multiple third-person narrators. Third-person just works so much better for multiple perspectives than first-person does. There's no confusion. Some might worry that they're losing the intimacy with the characters by writing in this way, but I find that's not always true; a strong narrative voice and character focus makes third-person just as close as first-person is, sometimes even closer. And if writers have that distinct voice and developed characters, there's no need to have separate ones for every character–though it can certainly be done–readers will be just as engrossed in the story and character.
Another option is to simply cut the number of perspectives there are. A lot of books with two narrators can be done with one–obviously, if there are two characters on opposite sides of a war, this doesn't quite work, but if characters are largely beside each other and working together the whole time, then I would much rather lose out on some scenes and thoughts from the other character than have a less cohesive, more repetitive story. Less is more, sometimes, and lessening the number of perspectives make a plot more focused, make character development stronger, and provides a better experience all around.
One I don't see quite as much as I'd like to is alternating first-person and third-person narrative styles, which is a good balance. I've even read books that combine this with second-person–Fans of the Impossible Life by Katie Scelsa has three narrators, but uses a different perspective for each one, and it brings out their characters so well.
I definitely get why so many books choose to use the first-person narration style, even with several different characters. I understand why a lot of readers like it, and why it works for a lot of people. But I'd definitely like to see more variety in narration styles when it comes to multiple main characters, because there are so many books I feel could be tightened up.
what narration style do you prefer reading?