So I figured that it'd be nice to start cleaning out my TBR once in a while. It's not that bad because I have done periodical clean-outs, but there's a lot of books on there that I no longer intend to read. I've seen this meme around and thought it would be super fun to do!
Go to your Goodreads to-read shelf.
Order on ascending date added.

Take the first 5 (or 10 (or even more!) if you

'

re feeling adventurous) books. Of course, if you do this weekly, you start where you left off the last time.

Read the synopses

 

of the books

Decide: keep it

 

or should it go?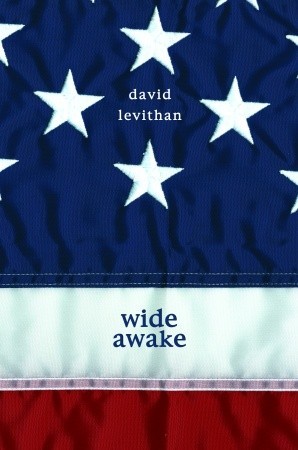 Wicked by Gregory Maguire – I added this because I really liked Wicked the musical, which was based on this book – essentially, a Wizard of Oz retelling from the point of view of the witch. However, I heard that the musical is a lot different and better than the book is – and the book contains some iffy scenes. Verdict: GO.
Wide Awake by David Levithan – This was published way, way back in 2006, when there were almost no queer books on the market – a hopeful look on US politics ten years ago when queer teens needed it. But David Levithan just doesn't do it for me anymore, not when there are f/f books I can read, and books written by queer people of color. Verdict: GO.
The Amazing Adventures of Kavalier and Clay by Michael Chabon – I added this in 2013 when most people I know in the Les Mis fandom were raving over this. I keep meaning to read it, but I'm not really interested in comic book history, even though I've heard it's a really good book. I still want to read it someday, but not right now. Verdict: HOLD.
The Outcasts by John Flanagan – This is the start of a sister series to one of my favourite childhood series, Ranger's Apprentice. I have a few of the books, but haven't gotten around to reading them yet – but I love the original so much that I at least want to give Brotherband a try. Verdict: KEEP.
A Feast for Crows by George R.R. Martin – I've tried to read it three times so far. Maybe I'll try again someday, like if George R.R. Martin ever decides to release The Winds of Winter. But I know what happens because of the TV series, and I feel so burned by it, that I think I want to give Game of Thrones a bit of a break. Verdict: HOLD.