Top Ten Tuesday is a meme run by That Artsy Reader Girl.
First of all, can you believe that 2009 was 10 years ago? I went onto this post, like, "Gee, I'm going to have to find books from 2005," but nope! 2009! I got into YA books around the same year, but I can't believe how many books were published in 2009 that I thought, "Oh, that's only a few years old" about.
Also, there seems to be a theme running through all of these favourite books. Apparently, I'm a masochist.
2009
Yeah, no surprise here that The Last Olympian by Rick Riordan is my favourite book from 2009. I got really into Percy Jackson in 2009, so I suppose this would be my favourite book back then as well as now. I think it was one of Riordan's most well-written and most emotional books. I cried.
2010
The Infernal Devices was the only series that has ever made waterworks flow out of my eyes like this. Even though Clockwork Angel by Cassandra Clare wasn't the best of the series, I still think it deserves to be here because it was such good setup for Actual Crying My Soul Out Clockwork Princess. 
2011
I honestly didn't know that The Song of Achilles by Madeline Miller was published in 2011? I didn't read it until 2014 and 2015, but yeah, I cried, a lot. It's a retelling of The Iliad from Patroclus' point of view, and the prose is so gorgeous and the story so touching and sad.
2012
The Miseducation of Cameron Post by Emily M. Danforth recently received a lot of attention recently because a movie came out, but I remember this book blowing me away when it first came out. I was a young queer teenager in a conservative family, and yeah, wow. Guess what? I cried.
2013
Oh, boy. The Goldfinch by Donna Tartt remains one of my favourite books to this day. It's a long, torturous story filled with grief, depression, addiction, and the beauty and life of art and how it can uplift you. I related so much to Theo Decker when I read this, and now I kind of relate more? This book is absolutely gorgeous and heart-shattering. I cried.
2014
Okay, 2014 was … apparently not a year in publishing where I liked many books? So I picked one that's still memorable but not well-known: Lucy and Linh by Alice Pung, which is a really fascinating story about what it's like to be a part of the diaspora and how brutal racism can be at private schools that have a white majority. This book really stood out to me because of its commentary on colonialism, and not many people know about it.
2015
I straight up could not pick between A Little Life by Hanya Yanagihara and Six of Crows by Leigh Bardugo, two of my favourite books of all time. They're both wildly different: one a horrible tale of misery and suffering, the other a fun heist story. The similarities? I cried during both of them. (And continue to cry over Six of Crows, like, every day of my life.) Actually, when it comes to A Little Life, I didn't just cry, I hurled the book across the room and broke its spine because I was so emotional over it, and yeah. Great book, though, 11/10, would put myself through crushing pain again.
2016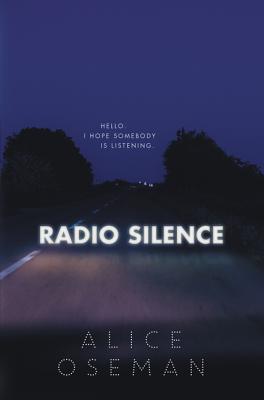 Radio Silence by Alice Oseman is also one of my favourite books, mostly because it deals with academic pressure, fan culture, and what it's like to be different. It's such a quiet, soft, lovely sort of book, and I related so much to all the characters. Aled … made me cry, because I related to him so much.
2017
I didn't read They Both Die at the End by Adam Silvera for a while after it came out, but I loved it. It's two friends who meat each other on the day of their death just trying to come to terms with their own mortality and live their life to the fullest before they die. And as you would expect from a book with a title that warns you that both characters die at the end, it is also heartbreakingly sad. No surprise there that I cried.
2018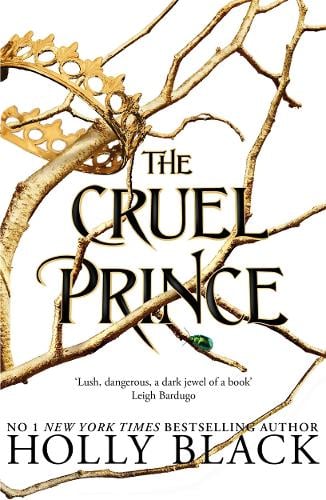 One of the reasons why I love The Cruel Prince by Holly Black so much is that it has such a wonderful enemies-to-lovers dynamic and a ruthlessly ambitious, cunning main character who will do anything to get what she wants. Jude inspires me, and Cardan … well, I can relate to him a lot, which is unfortunate. It's also beautifully written and has such a vivid atmosphere, which I adore.
2019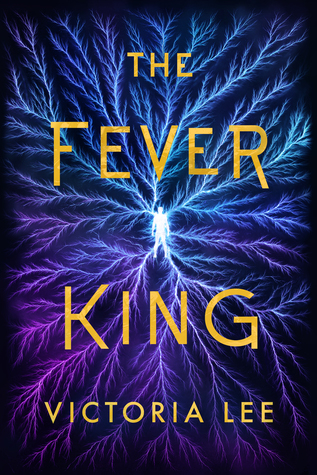 And one more year where I couldn't possibly pick between two options! The Fever King by Victoria Lee and Descendant of the Crane by Joan He were two books that had me absolutely hooked while reading them. They're also fairly different–both speculative fiction, but one a science fantasy and one historical fantasy, but both share amazing atmospheric writing and main characters who find their way, even though they start out lost.
What's your favourite book of the last 10 years?