Gonna be honest with y'all: the last week or so has been rough with finals week and other life stuff. Luckily, my past self somehow foresaw this coming and decided to order a whole bunch of books, so even though I have like, one molecule of serotonin wandering around in my noggin begging for company, my brain is lighting up with dopamine every other day because of book mail. Thanks, past me!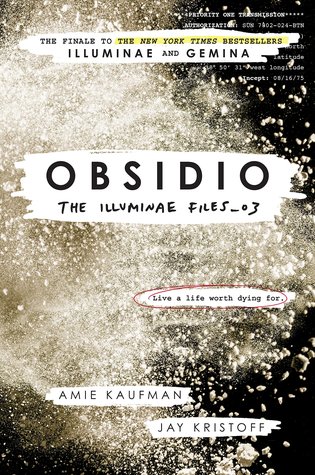 So, apparently I'm on a sci-fi kick, which is weird because I don't tend to read a whole lot of sci-fi…? I've got Illuminae and Obsidio by Amie Kaufman and Jay Kristoff. I read Illuminae a while back but haven't gotten to either of the other books (and still need to pick up Genima, dammit). I bought Thunderhead by Neal Shusterman too. I picked up Scythe in one of my last book hauls … but I haven't read it (that's going to be a theme!). I also bought Vengeful by V.E. Schwab, but I'm going to have to reread Vicious before I get on this one because, hi, goldfish brain.
I also got a bunch of fantasy and a thriller: A Torch Against the Night by Sabaa Tahir. I actually got my copy of An Ember in the Ashes as an ARC–my first ever, so it has a special place in my heart–so I was planning on waiting for the paperback so they'd all match. And then the paperback cover changed so that didn't happen, obviously (but I do like this cover better). Next: I actually did read Descendant of the Crane by Joan He and let me tell you it is so much more gorgeous in person? I love it so much? It's such a beautiful cover and book.
Next up is The Red Scrolls of Magic by Cassandra Clare and Wesley Chu. Alec and Magnus aren't my favourite couple of the Shadowhunters universe since I'm not a huge fan of the original series, but I still love them and I'm excited for their adventures. Finally, A Case for Jamie by Brittany Cavallaro. I read the first two in the Charlotte Holmes series and own them, so it's just A Question of Holmes before I can do a full series binge!
So, that's my book haul of the last weeks, yikesicle on a bicycle.
And we're not even counting my ARCs and library books and all the unread books from my last haul(s), and I'm gonna be away from my precious books for most of the summer, please help, I am drowning in books (and also papers), send me assistance.
Have you read these books before? If so, tell me what you thought!