Top Ten Tuesday is a weekly meme hosted by That Artsy Reader Girl.
Hiya folks! Today's prompt is actually the outrageous things we do for our book habit, but since I am very boring and the only outrageous thing I do is spend an inordinate amount of money on books, I'm going to talk about some books I'd murder do outrageous things for.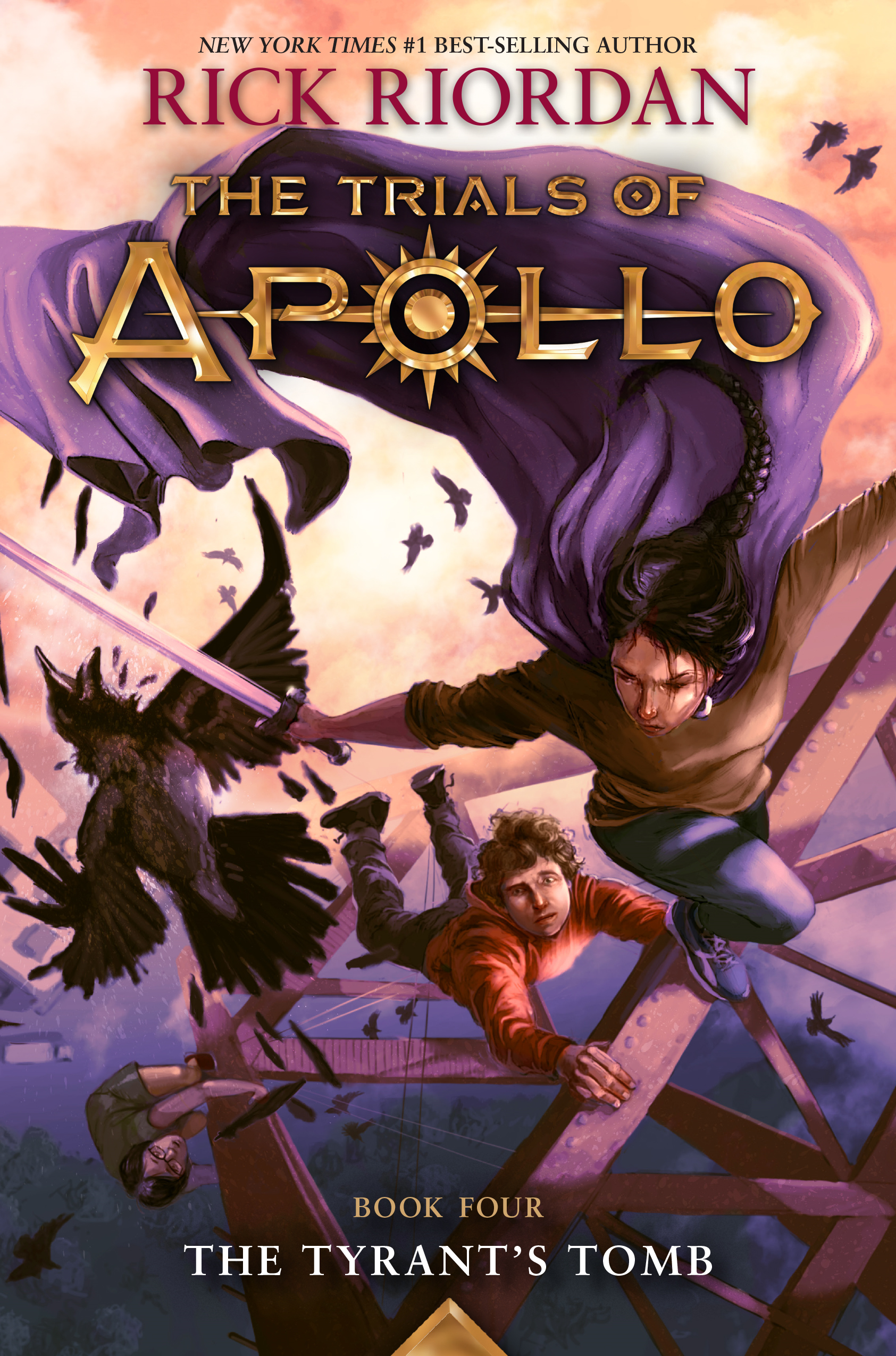 Red, White & Royal Blue by Casey McQuiston
I've heard an IMMENSE amount of things about Red, White & Royal Blue, but I didn't get an advanced copy. I'm definitely going to be buying this when it comes out because it looks so good. Verdict: would offer my actual heart for this book.
Ninth House by Leigh Bardugo
Look, one of my favourite tropes in books is the Dark Academia one: secret societies, murder, academic cults. Ninth House already sounds like everything I want and it's written by Leigh Bardugo to boot. I'm ready for more dark academia, and I'm ready for Leigh Bardugo's gorgeous writing in adult fiction. Verdict: would join a cult for this book.
The Tyrant's Tomb (Trials of Apollo #4) by Rick Riordan
I know this one's not getting any advanced copies, especially after the events of The Burning Maze. The wait for The Tyrant's Tomb is particularly painful because usually the Riordanverse books come out a year apart–this one's a year and a half in the making. I've been getting the Trials of Apollo books every May, but I have to wait until October! Verdict: would get stabbed by Roman emperors for this book.
We Hunt the Flame by Hafsah Faizal
This is another book I've heard a lot about. I have it preordered, but it's still a month away and I want to read it soooo badly, but neither Netgalley nor Edelweiss have made it available in my region. From the preview of the book I'm drawn in by the gorgeous writing and the characters seem so fascinating and the worldbuilding looks incredible. Verdict: would step inside a fireplace for this book.
Wilder Girls by Rory Power
I'm gonna say it again: I've heard amazing things about this book. Look at how gorgeous this cover is! I'm also really fascinated with the body horror and gore that's advertised in this book because I love creepy stuff like this. Wilder Girls sounds right up my alley and I can't wait to read it. Verdict: would suffer through body horror for this book.
Six of Crows #3 by Leigh Bardugo
When Leigh Bardugo said that a third Six of Crows was possible and even planned, I screamed. The Six of Crows series is my favourite and I adore all the characters so much, especially Kaz Brekker. I miss my murder son. I miss all my murder children. Seeing Nina in King of Scars was amazing, but I miss Inej, Wylan, and Jesper too. Verdict: would pull out some eyeballs for this book. Or have my own eyeball pulled out.
The Wicked Powers #1 by Cassandra Clare
Kit, Ty, and Dru were three of my favourite characters in The Dark Artifices and I did not get enough of them, especially when their stories ended like That. It makes sense that their stories ended in such an unfulfilling manner if they're having a whole series to themselves, but I stay mad because I love these characters so much. I miss Ty Blackthorn most of all. He means so much to me and I want to finally be able to read from his POV. But it's. Three. Years. Away. 2022. 2022. Verdict: would literally get killed by demons if it meant I could read this book.
What are some books you'd do ridiculous things for?