Hiya folks! April is Autism Pride Month, and I'm going to start this one off with a short personal anecdote.
I was diagnosed with autism–then Asperger's–when I was 12 and was ashamed of it for years. Being a voracious reader, I checked out The Curious Incident of the Dog in the Night-Time and I didn't relate at all. As a teenager, I didn't want to be autistic. When I was 18, I remember reading about Ty Blackthorn from The Dark Artifices–and I could see myself in him. Ty was definitely instrumental to accepting that I was autistic because he and I are SO similar in many ways. (Except for my love of sarcasm and figurative language, and Ty is like, so much smarter than I am.) Ty's autism wasn't a big deal–it just was, and he's such a complex, brilliant character in a multitude of dimensions.
When I was twelve, I couldn't relate to any books with autistic characters. Now, there are so many books about autistic folks, many by autistic authors, that I can connect with and love. I think it's so important to boost the voices of autistic people, especially when allistics speak over us so much, so this list is entirely #ownvoices.
 QUEENS OF GEEK BY JEN WILDE

Jen Wilde's Queens of Geek is full of all the geeky fandom content you could want, but what stood out to me was that this is the first book I've read about an autistic girl and it made me cry real tears. Even though Queens of Geek has an autistic main character, Taylor's autism is neither made light of nor focused on. It's just a fun, quirky romance at heart that celebrates nerd culture and how the unlikeliest things bring people together, and I loved that.
THE KISS QUOTIENT & THE BRIDE TEST BY HELEN HOANG
I've heard so many good things about The Kiss Quotient and The Bride Test! These are both adult romances–a genre I haven't read before.  I'm both Asian and autistic, so it really means a lot that there's an Asian autistic woman publishing books about people like us. I received an ARC of The Bride Test recently which is next on my TBR, and I'm sure The Kiss Quotient will follow soon.
ON THE EDGE OF GONE BY CORINNE DUYVIS
On the Edge of Gone by Corinne Duyvis is a sci-fi/post-apocalyptic story about an autistic girl trying to escape a doomed Earth. I've been trying to get my hands on this one for a while but neither my library or local bookstores have this, so I'm still searching for a copy. But On the Edge of Gone sounds like such a good story, and I'm here for anything starring autistic girls.
THE BOY WHO STEALS HOUSES BY C.G. DREWS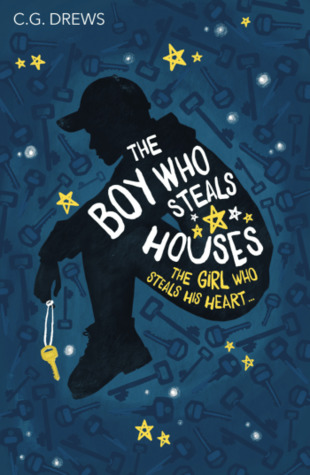 I'm really excited to read The Boy Who Steals Houses by C.G. Drews. I've loved reading her blog posts and tweets, and this book about a boy and his autistic older brother who are forced to break into empty houses to survive sounds really intriguing. The Boy Who Steals Houses comes out on April 4, 2019, so keep an eye out for it!
FAILURE TO COMMUNICATE BY KAIA SONDERSBY

Kaia Sondersby's Failure to Communicate is another book that I've heard a lot from fellow autistic people. It's adult sci-fi, about one of the last remaining autistic people alive, and her efforts to communicate with an alien species to stop tensions from arising and the outbreak of war. This sounds like such an incredible, creative concept, with fascinating and complex worldbuilding, and I can't wait to read it.
Have you read books by #actuallyautistic authors before? If so, which ones?